Or else…you might miss some off the best books you'll ever read.  The following are a few notable titles I've read recently–both YA and adult–that I highly, highly recommend.  Enjoy!
SPEAK by Laurie Halse Anderson
I'm absolutely blown away!  This is my third LHA book, and she's really impressed me with her range as a writer.  The tone of this book is so much more somber and it's subject matter so much darker than the funny, upbeat Prom, but no matter what LHA writes, her voice remains true to her characters.  A bonus–this book is full of little details that put me right back in high school.  LHA has perfected adolescent cynicism.
LIFE AFTER LIFE by Kate Atkinson
I'm one of those weirdos who loves to ponder alternate realities, the multiverse, etc., and this book did a beautiful job of illustrating that concept.  Atkinson SHOWS us rather than TELLS us what an array of alternate realities would look like for a character who at times seems to be the center of it all and at others seems to be nothing more than a pebble swept up in the turbulence of change between realities.  If that isn't enough, this novel doubles as an historical in which Atkinson paints a clear picture of Britain (and at one point, Germany) during WWI and WWII.  We follow Ursula as she dies and is reborn, her character evolving in a way that does not alienate reader but attaches us to the many versions of this girl.  We root for her as she dies again and again, both succumbing to fate and fighting against it.
ELEANOR & PARK by Rainbow Rowell
A sweet, powerful reminder of what first love is like–especially if you were an outcast. There is 80s nostalgia all over the place, but setting the book in the past just makes the timelessness of this kind of love that much stronger.
I'VE GOT YOUR NUMBER by Sophia Kinsella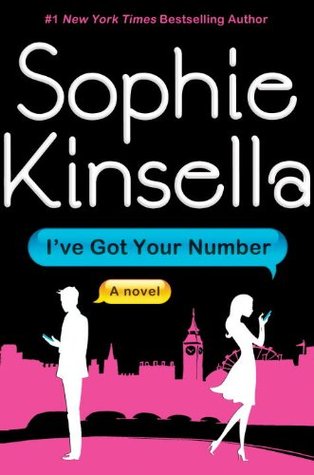 I actually read this a while ago, but after several Kinsella books, it's still my favorite.  Blew away Shopaholic. Better premise than The Undomestic Goddess–and that was really good.  Kinsella's comedic timing improves over the body of her work.  She is laugh out loud funny in a way that will make you gobble up her books in one day. I'VE GOT YOUR NUMBER has wave after wave of comedic set up and pay-off–a sexy slap-stick delight!